IN THIS ISSUE:

Community Grants

Volunteer Recognition Program

Research Survey Opportunities

Pink-o de Mayo 2018

Komen Tidewater Wishlist

Social Media

Upcoming Events

When you are MORE THAN PINK your support allows Komen to do more: more research, more community outreach efforts, more care for those living with breast cancer – especially metastatic breast cancer – and more action to help us achieve our bold goal of reducing the current number of breast cancer deaths in the U.S. by 50% by 2026. That's about 3,000 days to save more than 20,000 lives – and you can be a part of us achieving that goal! Do your part: be MORE THAN PINK.
Our Community Health Grants are making a difference!

Susan G. Komen Tidewater Community Health Grants invest in breast cancer screening, diagnostics, treatment support, education, and patient navigation that serve individuals in our service area. We are proud to announce the 2018 Komen Tidewater grants, totaling $138,560 have been awarded to: Riverside Health System, Sentara Norfolk General, Western Tidewater Free Clinic, Hampton Health Department, Eastern Shore Health District and Lackey Clinic.

….if you have volunteer pictures that you would like to see added to the KTV Family Tree, please email them to Clarissa Lewis

IT'S HERE, IT'S HERE!!

Volunteer Recognition Program

We are so excited to announce Komen Tidewater's new Volunteer Recognition Program…The Power of Pink!!!! The Power of Pink Rewards Program will launch Monday, April 2nd and consist of six (6) levels. ….......and the opportunity to have you picture on the new KTV (Komen Tidewater Volunteer) Family Tree!

The family tree is on our main wall to the left as soon as you walk into the office.

This program recognizes and thanks our volunteers for all of the outstanding work they have done with Komen! Lookout for more details on The Power of Pink Recognition Programs in the April newsletter!




Survivors you can make a difference?

Below are links to bc research surveys. Please consider making the lives of future survivors better.

Army of Women survey, designed for women age 65 or older, who were diagnosed with breast cancer in the last 3 years, and a member of the participant's healthcare team. Click Here
EVMS Study - Doctors would like to better address patients concern, and challenges individuals of different age groups have had to overcome. Click Here
Regent University - focuses on positive psychology of breast cancer patients and survivors Click Here
Army of Women survey, Have you had a separate cancer diagnoses in each breast? Click Here

5th Annual Pink-o de Mayo Gala
New This Year- A "Chopped Style Chef Competition" 4 local chefs will compete in a Mexican food themed Challenge. With a basket of mystery ingredients, the chefs will have 30 minutes to create a unique dish. The Event will be hosted and streamed live as a special addition of Kitchen Ambush.
The judges include Food Critic and CEO of Virginia Eats and Drink Magazine, Patrick Evans-Hylton.
Tickets: $50 in advance - $65 at the door. Click to Purchase tickets.
Official Media Sponsors: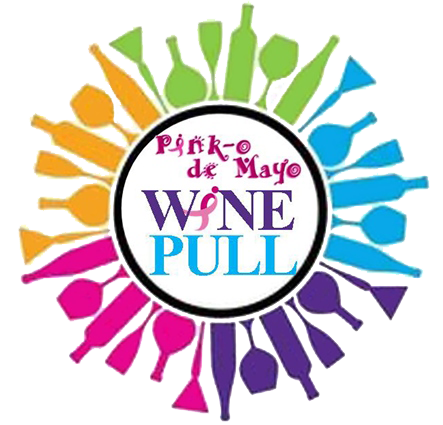 Help us Pull the Cork on Cancer.
Pull a cork at Pink-o de Mayo and receive a bottle of wine and other surprises. Over 100 corks have been pulled.
We Need bottles of wine valued at $20 or more to support this fun program. Your donation is tax deductible. Thanks for the support!
Komen Connects - Follow us on Social Media
Komentidewater

Upcoming Events

---
Wacoal - Fit for the Cure

March 13—Dillard's Lynnhaven Mall
March 14—Dillard's Greenbrier Mall
March 15—Dillard's MacArthur Mall
March 16—Dillard's Patrick Henry Mall
April 21—Belk Suffolk Shopping Center
April 21—Belk Windsor Meade Marketplace

Norfolk St Patrick's Day Parade

Granby Street, Ocean View
Saturday, March 17th
10am

Volunteers NEEDED, contact Clarrisa Lewis




Pink-o de Mayo

May 4th, a pink twist on the traditional
Cinco de Mayo celebration!
Join Komen Tidewater for a night of fun.
Meet the chefs.
Come out and cheer for your favorite chef.

Chef Jason Congleton - Virginia Aquarium
Chef Ralph Anderson - Repeal
Chef Edward Storey - TWest
Chef John - Westin Virginia Beach

Throughout the evening guests will enjoy cocktails, hor d'oeuvres, music and dancing. Purchase tickets

Click Here

6363 Center Dr., Building 6, Ste. 205 Norfolk, VA 23502 | (757) 490-7794
Susan G. KomenŽ Tidewater © 2020 All rights reserved.
Komen Tidewater's mission is to enable our community to detect and survive breast cancer by
facilitating access to quality care, providing education and supporting research.