Komen Tidewater News and Updates
Jason Aldean offers up cocktail honor for breast cancer charity donation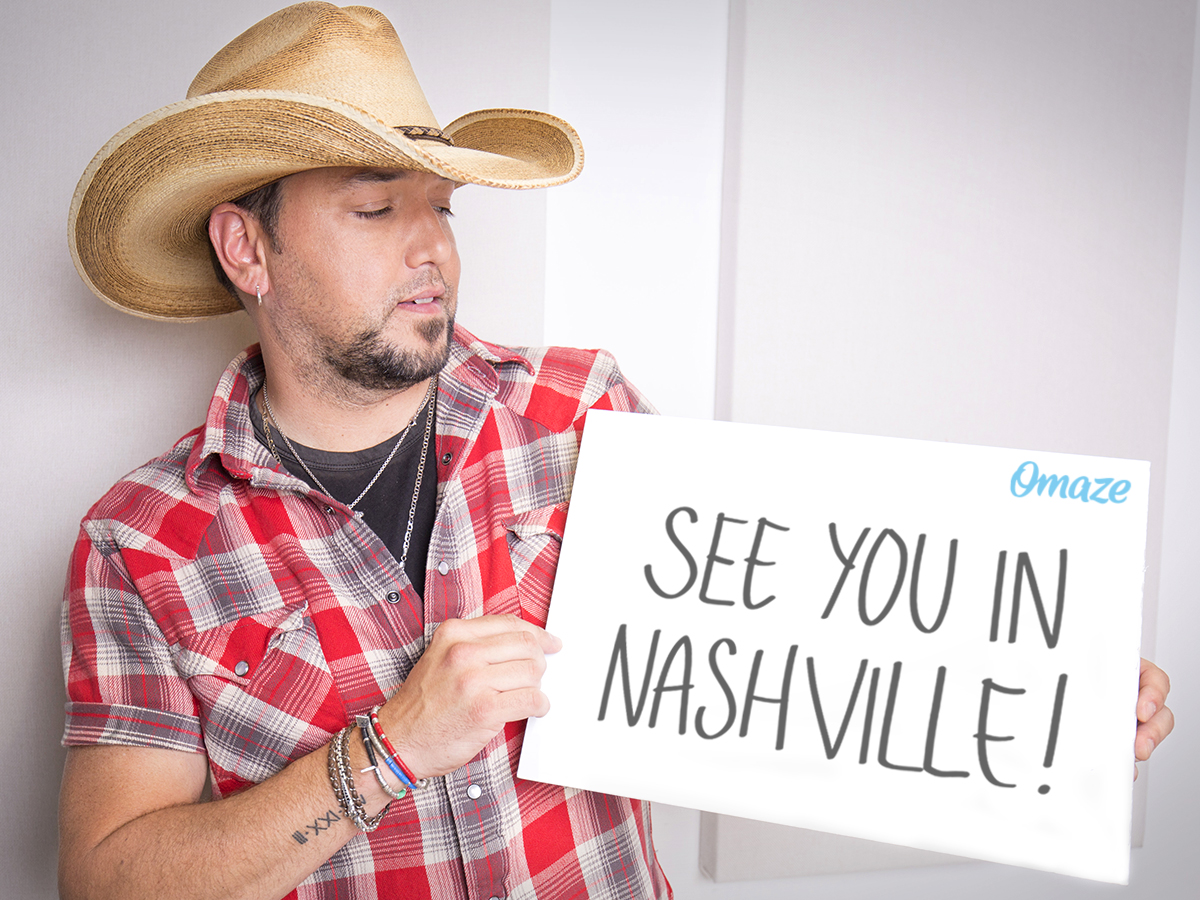 Country star Jason Aldean is offering to name a cocktail at his new bar after a fan as part of a new online contest to raise cash for breast cancer research.
The You Make It Easy singer launched a campaign to promote his Jason Aldean's Kitchen + Rooftop Bar in Nashville, Tennessee and offered up a dinner invitation to one lucky fan and a friend.
As part of the get together, Aldean has offered to name a signature drink on the menu after the lucky winner of his online contest. "Let's say your name is Andrew," Aldean says. "You could go for the Drew Dropper, or Mint Drewlip. But I'd push for something classy, like Tonight Looks Good on Drew."
To win the chance of the cocktail honour, fans have to donate to the Susan G. Komen Foundation, which helps to aid breast cancer research at omaze.com.
Success: Medicaid Expansion Passes in Virginia!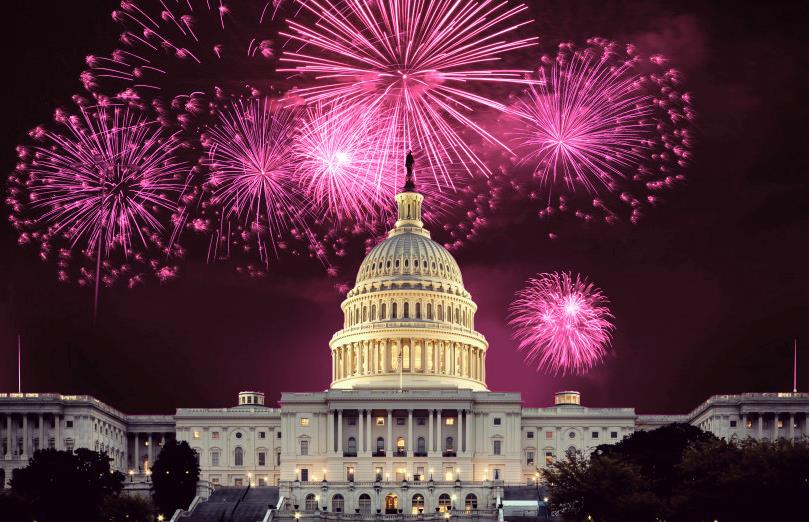 In case you missed the big news, the Virginia General Assembly passed state Medicaid expansion. Now nearly 400,000 low-income Virginians will have access to affordable, quality health care including breast cancer screenings and treatment. This is a great win for all Virginians and it could not have happened without you. Susan G. Komen is a leader in breast health advocacy on both the state and federal levels, and we are proud to have played a part in working to expand Medicaid. Virginia is the 33rd state to expand Medicaid.
Free online Yoga to surivors

Project:OM returns this summer! To help get ready, Yogaia and Manduka is offering survivors and those living with metastatic breast cancer 60 Days of FREE online yoga classes. Visit manduka.com/POM60 and use the code POM60.Open to new Yogaia members only.
Breast Cancer Information & Studies
Breast cancer survivors needed for a smartphone based exercise intervention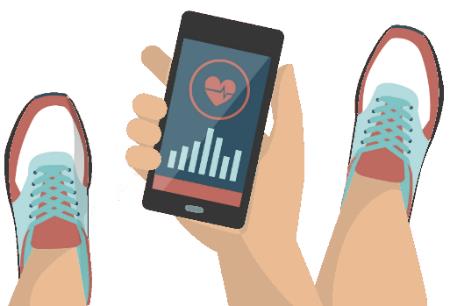 Recruiting - Postmenopausal women diagnosed with stage 0 (DCIS) to stage IIIC breast cancer within the past one to ten years. Participants must be 40 to 75 years old and do not regularly exercise.
The purpose of this study is to investigate whether an exercise app can help breast cancer survivors increase their physical activity level. The app can be accessed via an Apple or Android smartphone or tablet. Participation includes daily instruction via the app, guidance on aerobic and resistance exercises, activity monitoring with a physical activity tracker, and surveys throughout the seven weeks. Participants keep their activity trackers and are entered for a $100 Amazon gift card drawing. Sign Up for this Study
Help researchers learn why some people live with metastatic breast cancer for a long time.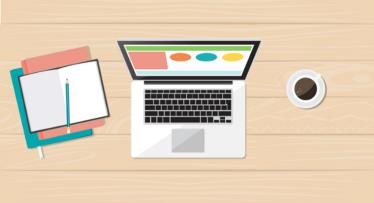 Some people live for many years following a metastatic breast cancer diagnosis. To gain insight into why, researchers want to learn more about the medical history and health habits of women and men living with metastatic breast cancer. If you take part in this study, you will complete an online survey that will ask you questions about diet, exercise, health behaviors and medical care. Some participants who fill out the survey will also be invited to participate in an optional sub-study, which includes a medical record review, a blood or saliva sample, and tumor analysis. Findings from the survey and optional sub-study may help the research team discover how to help people live longer after a diagnosis of metastatic breast cancer. Sign Up for this Study
Click here to learn more about the Genomic Analysis of Long-Term Survivors with Metastatic Cancer study!
New Family Health History Tool on komen.org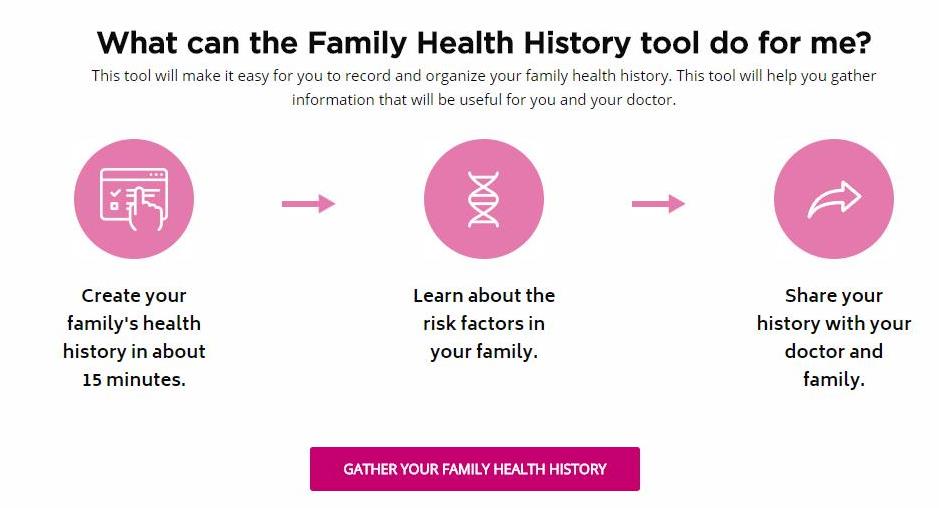 Knowing your family health history is important because it can help you learn about your risk of developing breast cancer. This information can then be used as you talk with your doctor about your breast care. We have adapted the Surgeon General's "My Family Health Portrait" tool to make it easy to gather and organize your family health history. We encourage you to explore this new internet-based tool, gather your own family health history and share it with others!
Upcoming Events
Bunco - Wednesday, June 13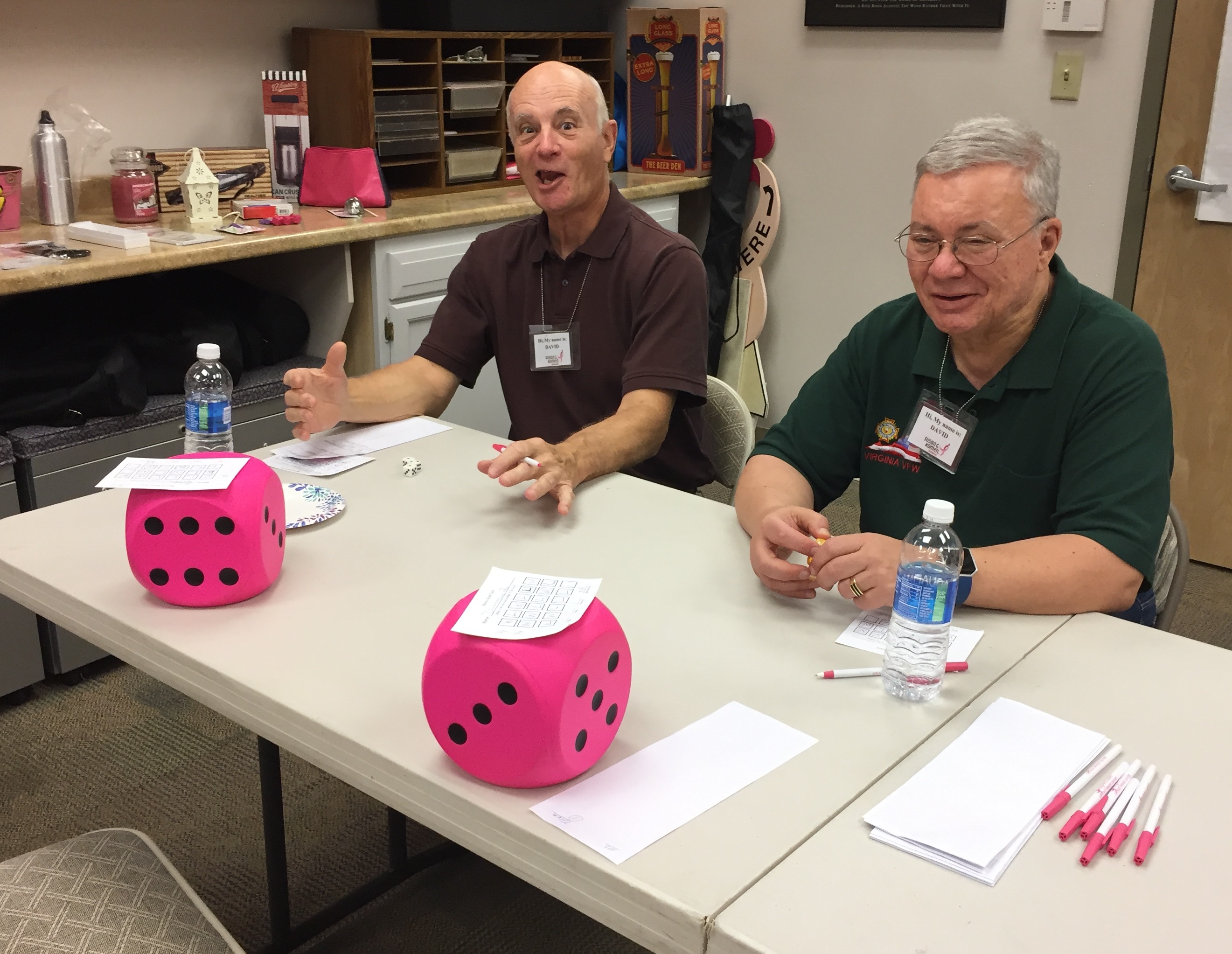 BUNCO, a fun dice game, an excuse to spend time with friends, and a fundraiser. Join us for a night of Bunco. Never played Bunco, no problem, it is a social dice game involving 100% luck and no skill, there are no decisions to be made, just scoring and a simple set of rules. The winners get prizes!
Bat for A Cure - Saturday, July 14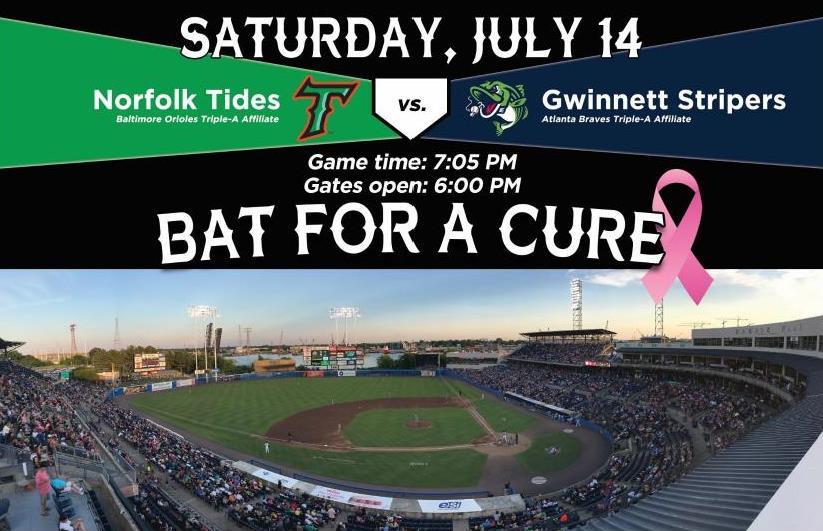 Bring your friends and family to Harbor Park for an exciting night of Norfolk Tides baseball and a post-game fireworks extravaganza. A portion of the proceeds from every ticket purchases via the link below (be sure to enter the code "Komen18") will be donated to Susan G. komen Tidewater. Come and show your support.
Tickets: $13 Box $12 Reserved
Cruise for the Cure on the Spirit of Norfolk -
Sunday, September 30

A Spirit of Norfolk cruise gives you the chance to dine, dance, catch spectacular views of the mighty ships of the Navy's Atlantic Fleet and support a great cause.
Cost: $50 per ticket/seat
Window tables for 2, $150.00
Included with Ticket: A two-hour cruise along the Elizabeth River
Delicious dinner buffet with freshly prepared entrees, salads and desserts
Unlimited coffee, hot tea, iced tea and water
Spectacular views of the Navy's mighty Atlantic Fleet
On-board entertainment
Race for the Cure - Saturday, October 13

Why do we RACE and Fundraise for breast cancer cures?
Because

1 in 8 women

in the U.S. will be diagnosed with breast cancer in her lifetime.
Because every

19 seconds

, somewhere in the world, a case of breast cancer is diagnosed in a woman.
Because every

60 seconds

, somewhere in the world, someone dies from breast cancer; every

13 minutes

, one woman in the U.S. will lose her life to breast cancer.
Because

in Tidewater

,

1716

women and men will be diagnosed with breast cancer this year.
Because it's time to go beyond breast cancer awareness. It's time to take action!
Survivor Breakfast - Saturday, November 3rd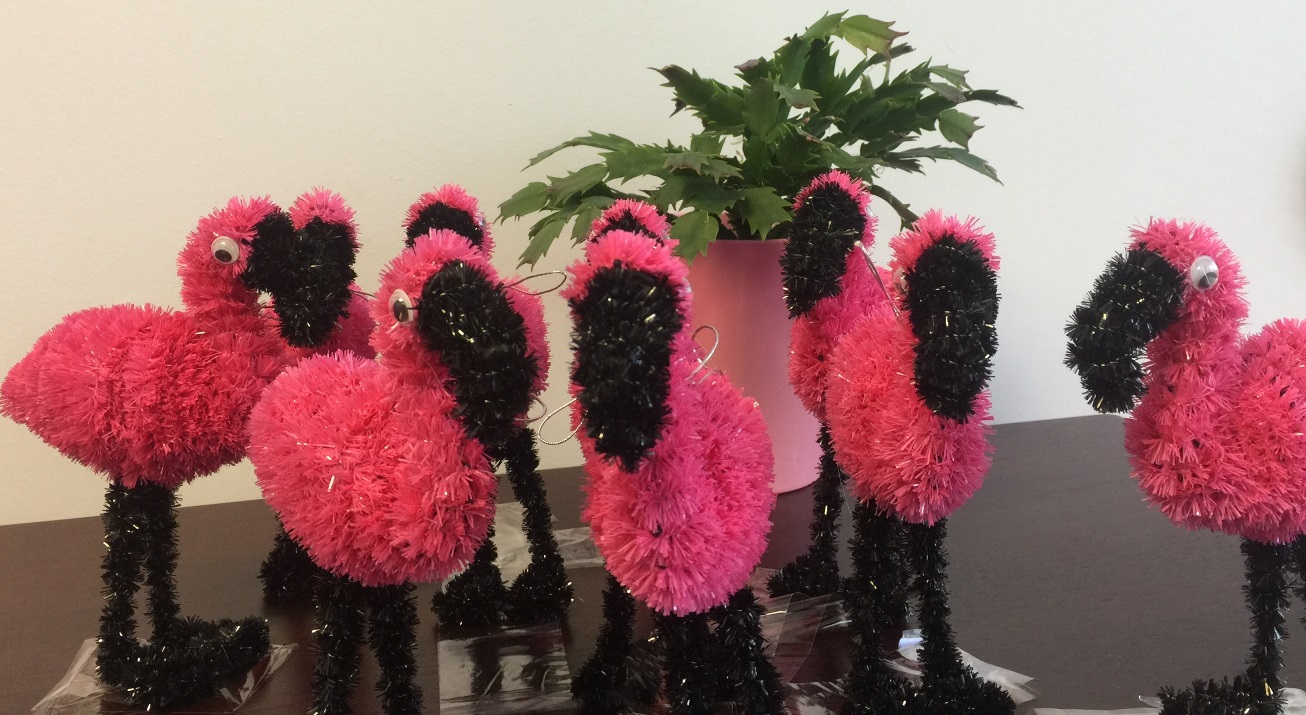 Join us for the annual Survivor Breakfast. Survivors and co-Survivors celebrate another year together and a step closer to finding the cures. Click here to join the Flock.
1-877-GO-KOMEN Helpline
Breast Care Helpline Support Groups for Men
A free, 12-week telephone support groups for men with breast cancer provide a safe place for men to discuss the challenges of breast cancer, get information and exchange support. To learn more, call the Komen Breast Care Helpline at 1-877 GO KOMEN (1-877-465-6636) or email helpline@komen.org.
Need Information
If you or a loved one needs information about breast health or breast cancer, call our breast care helpline to speak with a specially trained oncology social worker or specialist at 1-877 GO KOMEN (1-877-465-6636) or email at helpline@komen.org.

Click here to view this message as HTML in your browser.
Click here to forward this message.
Click here to change your email preferences.