Komen Tidewater News and Updates
Cruise for the Cure on the Spirit of Norfolk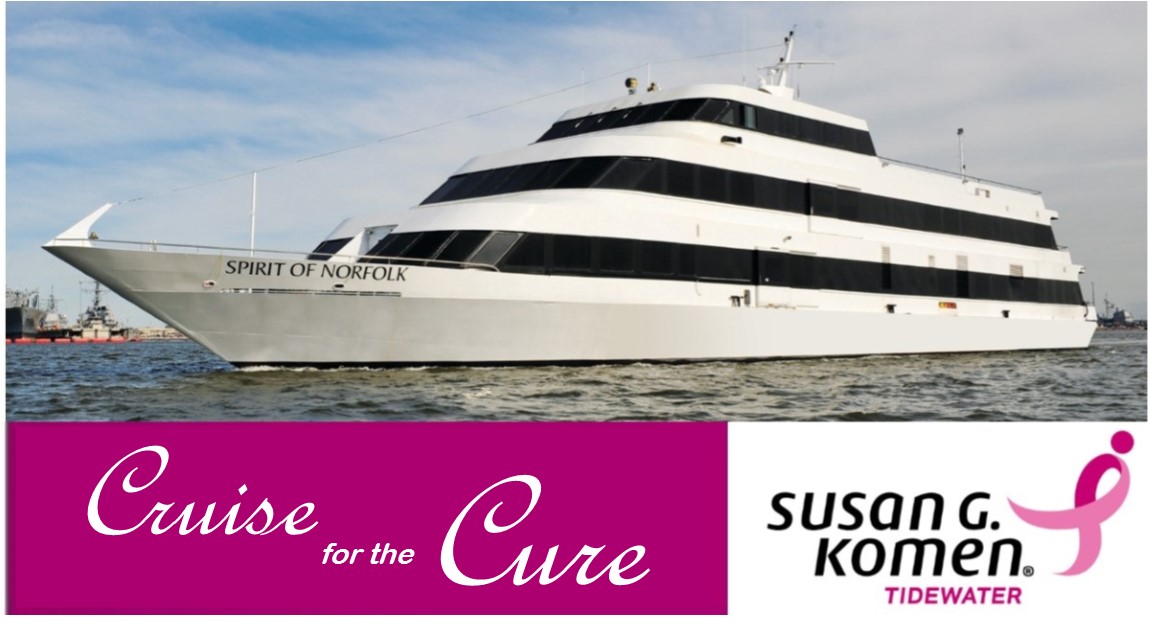 A Spirit of Norfolk cruise gives you the chance to dine, dance, catch spectacular views of the mighty ships of the Navy's Atlantic Fleet and support a great cause.
Cost: $50 per ticket/seat
Window tables for 2, $150.00
Included with Ticket: A two-hour cruise along the Elizabeth River
Delicious dinner buffet with freshly prepared entrees, salads and desserts
Unlimited coffee, hot tea, iced tea and water
Spectacular views of the Navy's mighty Atlantic Fleet
On-board entertainment
New Balance 40% Discount
Visit the Susan G. Komen / New Balance store.
Use this special link Click here. The store cannot be accessed without the link.
The store is live 7/11 - 10/10, just in time to get that new shirt or shoes for Race for the Cure. If you have any questions regarding the storefront, placing orders, tracking information or a return, they can contact NB Customer Care team by phone or email. Phone: 844-628-3267 Ext 3 Email: customercare@newbalanceteam.com
Power of Pink - Share your stories

This week 33 women in Tidewater will here those words "you have breast cancer"
You can help honor those who have made an impact in the fight against breast cancer. Share your story: of survival or that of someone you know. The Virginian-Pilot will select a number of your stories to include in our Power of Pink section to be published in early October. It's one way to honor those who have given so much in this fight.
For details & to recognize a special person, click here. Hurry the deadline is August 17th.
Everyday Philanthropist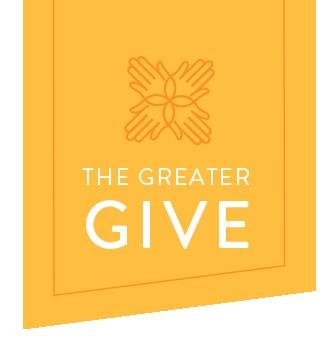 Seventy percent of Americans do not itemize their taxes—new tax laws could cause that number to rise to 95% and result in charitable giving decreasing by $16 to $24 billion every year.
The Everyday Philanthropist Act would allow everyday, working Americans to receive tax deductions for their charitable giving, allowing everyone to give to causes important to them. Click to learn more.
Breast Cancer Information & Studies
For women who have had an abnormal screening result or breast cancer
Recruiting - Women age 35 or older with a past breast cancer diagnosis OR a recent abnormal breast screening result (clinical breast exam, breast MRI,or mammogram).
Purpose: A research team at Johns Hopkins wants to learn how to improve access to follow-up care for women who get an abnormal breast cancer screening result. To learn what care women do or don't get, the research team is having about 500 women who received abnormal results from a mammogram, breast MRI, or clinical breast exam or a diagnosis of breast cancer complete a 30-minute survey about their healthcare experiences.
Involves - Online Survey (30-minutes) Sign Up for this Study
An Earlier Dinner may lower risk of cancer
People who eat dinner before 9 p.m. -- or at least two hours before going to sleep -- have a 20% lower risk of breast and prostate cancer than those who eat after 10 p.m. or go to bed shortly after supper, researchers found.The results of the study are fairly consistent with previous research, said Catherine Marinac, a research fellow at the Dana-Farber Cancer Institute. Marinac's own research suggests that eating in tune with the body's natural clock may help reduce the risk of breast cancer recurrence in survivors. To read the complete article click here.
MBC Treatment Trials - there are no placebos!

Metastatic breast cancer treatment trails compare a new treatment to the standard of care (the current best treatment available). Some people worry they will get a placebo instead of an effective treatment in a clinical trail. However, even those who don't get the new treatment will still recieve the standard treatment, just as they would if they did not join the trail. Click here to access the updated Metastatic Trial Search tool, this is the first-ever clinical trail search engine designed specifically for people with metastatic breast cancer.
Upcoming Events
Registration Day - Saturday, August 4th
Bring
Bunco - Wednesday, August 15th
BUNCO, a fun dice game, an excuse to spend time with friends, and a fundraiser. Join us for a night of Bunco. Never played Bunco, no problem, it is a social dice game involving 100% luck and no skill, there are no decisions to be made, just scoring and a simple set of rules. The winners get prizes!
Macy's Backstage Grand Opening
Saturday, August 18, 10:00am - 4:00pm
Cruise for the Cure on the Spirit of Norfolk - Sunday, September 30

A Spirit of Norfolk cruise gives you the chance to dine, dance, catch spectacular views of the mighty ships of the Navy's Atlantic Fleet and support a great cause.
Sponsored By:

Race for the Cure - Saturday, October 13

Why do we RACE and Fundraise for breast cancer cures?
Because

1 in 8 women

in the U.S. will be diagnosed with breast cancer in her lifetime.
Because every

19 seconds

, somewhere in the world, a case of breast cancer is diagnosed in a woman.
Because every

60 seconds

, somewhere in the world, someone dies from breast cancer; every

13 minutes

, one woman in the U.S. will lose her life to breast cancer.
Because

in Tidewater

,

1716

women and men will be diagnosed with breast cancer this year.
Because it's time to go beyond breast cancer awareness. It's time to take action!
TriPower "Pink Out Ride" for the Cure - Saturday, October 21st
Hampton Roads cyclists, looking for a ride, join TriPower Cycling! Meet at Conte's 1805 Laskin Rd, Virginia Beach 23454. 4 Group Ride Paces: A, A-, B and C. Start times 7:15 (first loop) and 8:30 (2nd loop). No cost for the ride, donations encouraged.
Watch for more information.
Survivor Breakfast - Saturday, November 3rd
Join us for the annual Survivor Breakfast. Survivors and co-Survivors celebrate another year together and a step closer to finding the cures. Click here to join the Flock.
1-877-GO-KOMEN Helpline
Breast Care Helpline - Need information
If you or a loved one needs information about breast health or breast cancer, call our breast care helpline to speak with a specially trained oncology social worker or specialist at 1-877 GO KOMEN (1-877-465-6636) or email at helpline@komen.org.

Click here to view this message as HTML in your browser.
Click here to forward this message.
Click here to change your email preferences.