Volunteers are the BEST!
"Volunteers do not necessarily have the time; they just have the heart." ~Elizabeth Andrew."
Komen Tidewater has the BEST volunteers in Hampton Roads!! There are many, many volunteers who work hard to make a difference and Komen recognizes that everyone's time and talents are valuable. On Wednesday, May 24th we honored a few of the volunteers that made significant contributions during 2016 and beyond.
This year the individuals/groups who were recognized for their efforts are:
Race Volunteer of the Year - Carlene Taylor, Executive Director's Award - Don Sippel and Kristen Austin , Co-Survivor of the Year - Marti Gillette, Volunteer of the Year - Julia Williams, Distinguished Volunteer of the Year - Lisa Gauldin.
Missing from the Photo: Survivor of the Year - Regina Foreman, Volunteer Group of the Year - Effusion of Wisdom 034, Youth Volunteer Group of the Year - A and B Dance Team.

Thank You Dave and Buster's for your sponsorship for the evening!
New Volunteer Coordinator
We are excited to announce our new Volunteer Coordinator, Clarissa Lewis. Clarissa is a Graduate of Virginia State University and is currently finishing her Master's in Business Administration at DeVry University. Clarissa is an active member of the Sigma Gama Rho Sorority, and serves as a Rhoer Club Advisor. She is a native of Suffolk and looks forward to giving back to her community. Come by and welcome her to the team.

Number of women living with
metastatic breast cancer (MBC) in the U.S.
For the first time we can estimate the number of women living with metastatic breast cancer. In a collaboration between the National Cancer Institute, the Fred Hutchinson Cancer Research Center and the Metastatic Breast Cancer Alliance (MBCA), of which Susan G. Komen is a founding member), estimates there are now 154,794 women living with metastatic breast cancer in the U.S. This is likely due to the aging of the U.S. population and improvements in treatment.

CLINICAL TRIALS FOR METASTATIC BREAST CANCER
A clinical trial can offer you the chance to try new treatments and possibly benefit from them. Learning a new therapy is better than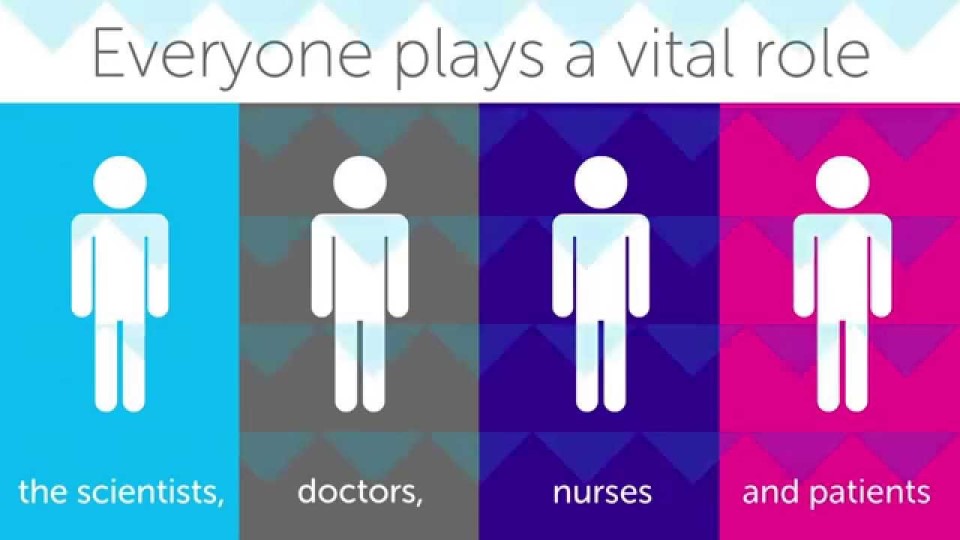 the standard treatment can also help others.Whether a new therapy or test becomes part of standard treatment for breast cancer depends largely on the results of clinical trials.Some clinical trials compare a new treatment to the standard of care. So, not everyone in the trial gets the new treatment. However, even those who don't get the new treatment will still get the standard treatment, just as they would if they didn't join the trial.Some people worry they will get a placebo instead of an effective treatment in a clinical trial. Placebos are not used in metastatic breast cancer clinical trials. You will get either the new treatment or the standard treatment.Talk with your oncologist about clinical trials. But remember, like all aspects of cancer care, the decision to join a clinical trial is a very personal one.

Where to find a clinical trial: BreastCancerTrials.org in collaboration with Susan G. Komen® offers a custom matching service to help you find a clinical trial for people with metastatic breast cancer.

Smithsonian National Museum of African American History and Culture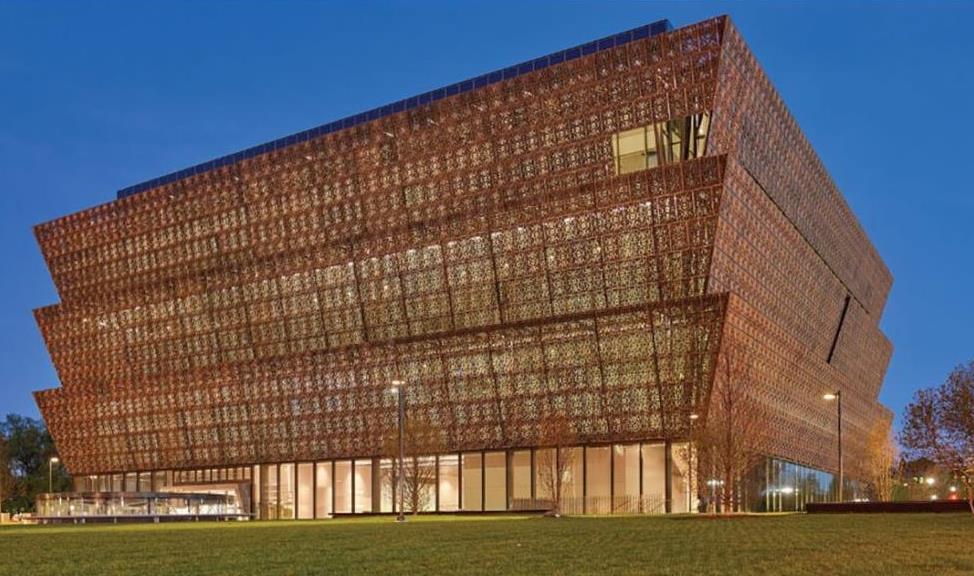 Join Team Lindsay and Susan G. Komen Tidewater Sunday, July 23, 2017 for a wonderful day of fun at the National Museum of African-American History and Culture. Tickets to the newest Smithsonian are quite rare, so take advantage of this great opportunity. We will leave from Harbor Park promptly at 6:00 a.m. and will return at 9:00 p.m. the same day. You will have an opportunity to view collection highlights which include Nat Turner's bible; an extensive repository of photos and film documenting everyday Black life; a segregation-era Southern Railway car; African-American ephemera examining the Double Victory Military Experience; Michael Jackson's fedora; and works by prolific artists, such as Charles Alston, Elizabeth Catlett, Romare Bearden, and Henry O. Tanner.
The museum also features Sweet Home Café. The 2017 James Beard Award nominated Sweet Home Café boasts both refined and down-home cooking intricately linked to the geographic regions that inspired each dish, revealing stories about African American culture through food. The café is open 10 a.m. – 5:00 p.m. daily. Cost is $45.00 per person. Limited Seating. To register click here.

Men's National Health Week
June 12-18
While only 1 in 1,000 men will be diagnosed with breast cancer, it is still important for then to know their risk. Men take charge of your health. In 2017, it is estimated that in the U.S. there will be 460 breast cancer deaths. Know the warning signs:
Warning signs of breast cancer in men
The most common sign in men is a painless lump or thickening in the breast or chest area.
However, any change in the breast or nipple can be a warning sign of breast cancer including:
o Lump, hard knot or thickening in the breast, chest or underarm area (usually painless, but may be tender)
o Change in the size or shape of the breast
o Dimpling, puckering or redness of the skin of the breast
o Itchy, scaly sore or rash on the nipple
o Pulling in of the nipple (inverted nipple) or other parts of the breast
o Nipple discharge (rare)
These symptoms may also be signs of a benign breast condition.
Don't delay seeing a health care provider
Some men may be embarrassed about a change in their breast or chest area and put off seeing a health care provider. This may result in a delay in diagnosis. As with women, survival is highest when breast cancer is found early and treated. If you notice any of these signs or other changes in your breast, chest area or nipple, see a provider right away.
Dates to Add to Your Calendar



Bunco

Date: Wednesday, June 21, 2017
Time: 6:30 p.m. - 8:30 p.m.
Location: The SGK Tidewater Office, 6363 Center Drive, Building 6, Suite 205, Norfolk, VA 23502

Cost: $10.00 - pay at the door

Bat for a Cure

Join Komen Tidewater and the Norfolk Tides in the fight against breast cancer as we go to Bat for a Cure. For one night only, Saturday, July 15th at 7pm. The Tides will wear pink jerseys and the bases at Harbor Park will be pink to show support for the women and men in our community that have been affected by breast cancer.


Bunco

Date: Wednesday, July 19, 2017
Time: 6:30 p.m. - 8:30 p.m.
Location: The SGK Tidewater Office, 6363 Center Drive, Building 6, Suite 205, Norfolk, VA 23502

Cost: $10.00 - pay at the door




Race for the Cure

Saturday, October 14th
Walk or Run
Start a team or register as an individaul
Take Action - BE MORE THAN PINK
Register now!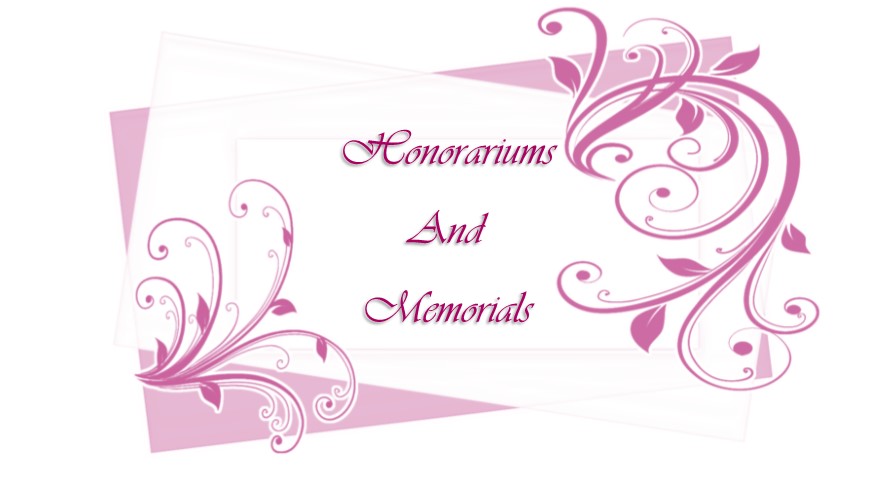 We Appreciate the Thoughtfulness
of Those Who Support Komen Tidewater
as they Honor and Remember their Loved Ones
In Memory of Issac Bell, Jr.
Capital Group
In Honor of CNU Basketball Team and Coaches and Their Families
Janice Hinson
In Memory of Kathryn "KayKay" Jarvis
Tom Douglas
Sentara Healthcare
In Honor of Mother's Miracle
Hester Brinster
In Memory of Patricia O'Connor
Daniel Hillard
In Memory of Jacqueline Rhees
Jeffrey Chernitzer
Dell Dean
Rita Soulen
Margaret Walter
In Recognition of Maud Urbanski
TIAA Charitable
In Memory of Katherine Wynberry
The Tidewater Staff
Ongoing Partnerships
| | |
| --- | --- |
| | Swipe your Kroger Plus Card to benefit the Komen Tidewater Affiliate. Click here to learn more! |
| | Are you are an avid Amazon customer, 0.5% of your shopping expense can donated in support of Komen Tidewater. All you have to do is shop through this link. Register today! |
| | Donate your used vehicle, van, truck, boat, or recreational vehicle to help support breast cancer awareness. You can donate by calling 1-855-KOMEN-CARS (1-855-566-3622) or you can donate online by clicking here. |
| | When you open a new eligible Pink Ribbon Banking account*, Bank of America contributes to Susan G. Komen®. This money will help save lives, ensure quality of care for all and energize science and research in the fight to end breast cancer. Click here to learn more.*Check order fees may apply. |
| | Atlantic Potties is donating 1 Dollar per Pink Porta Potty rented. Atlantic Potties services the Hampton Roads area for commercial, residential, and industrial venues. For your next event, have a seat on a Pink Potty!!! 460-6100 |
| | The "Do It Yourself" site is easy to navigate and you can start a fundraise for Komen at the click of a button. The fundraising project has wonderful ideas on how to give back to the community with the "create your impact project" Click for more info. |
| | Ford Motor Company and its Warriors in Pink campaign kicks off its 20th year of support in the fight against breast cancer by issuing a strong call to action encouraging women to drive more conversations on breast health. Shop warriors in Pink |
6363 Center Dr., Building 6, Ste. 205 Norfolk, VA 23502 | (757) 490-7794
Susan G. KomenŽ Tidewater © 2020 All rights reserved.
Komen Tidewater's mission is to enable our community to detect and survive breast cancer by
facilitating access to quality care, providing education and supporting research.