American Airlines is proud to serve as the National Volunteer Sponsor of the 2016 Race for the Cure. We invite you to volunteer alongside American's 100,000 employees to help further Komen's mission in our community and in cities nationwide.
Volunteers play a vital role in the Susan G. Komen Tidewater Race for the Cure®. Their passion and commitment is what makes our Race successful. Join us today in our fight against breast cancer. Today, thanks to more than 100,000 survivors and volunteers/activists, Susan G. Komen® is the world's largest, most progressive grassroots organization fighting breast cancer.
Why volunteer?
It's fun. It's rewarding. And you'll meet some truly incredible people when you volunteer for the Komen Tidewater Race for the Cure. The success of Race depends heavily on the support we receive from more than a hundred volunteers in the months leading up to Race and on Race Day.
Who can volunteer?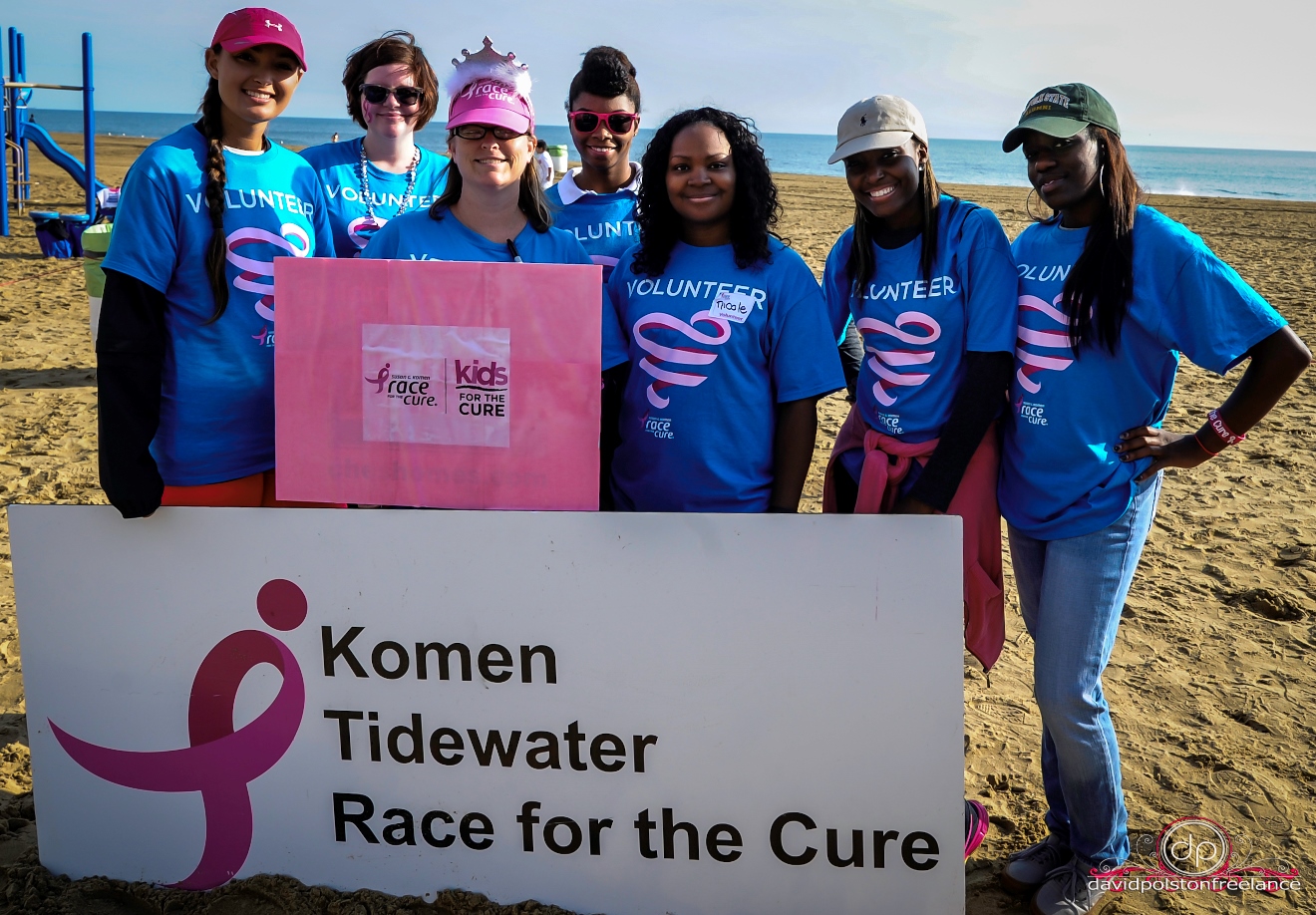 Fun-loving, enthusiastic, hard-working and reliable individuals who are willing to contribute to the success of the Komen Tidewater Race.
When can you volunteer?
There are three ways you can volunteer for the Race:
1. We are always looking for volunteers to help with pre-Race planning, organization and marketing. If you are interested in helping us pre-Race, please email: Volunteer@komentidewater.org.
Join a committee and help us make an impact!
2. Packet Pick-up is where many of our Race participants will gather their Race materials. Sponsors and grantees are also on site with displays and information. It's a busy and fun.
3. It takes hundreds on Race day to provide the best experience to our participants. Online volunteer registration will be available soon, check back for more information. If you are interested in volunteering on Race day, please email Shawn Martin, the Volunteer Manager. All registered volunteers will receive detailed information about where to park, when to arrive, and where to check in. Look for this email a few days before the race.


2018 Pink-o De Mayo

Volunteer Now!

43 of 43

volunteers needed

Pink-o de Mayo is a night of music, cocktails, canapés, fun and philanthropy.